Serums
CLEAN SKINCARE MADE EASY
Expertly crafted serums to target the most common skin care concerns.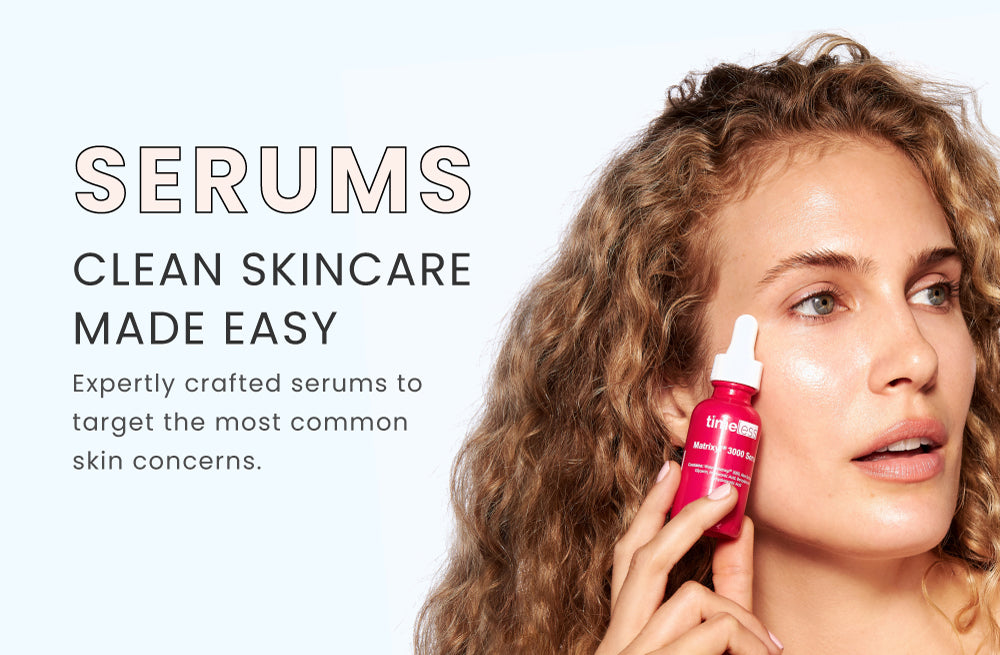 Timeless offers a line of expertly crafted skin serums that combat significant skin care concerns: fine lines and wrinkles, loss of firmness and volume, dullness, uneven skin tone, blemishes, hyperpigmentation and discoloration, and more.   
We start with the simple approach that well-hydrated skin is healthy skin. That's why Hyaluronic Acid is the foundation of each of our serums. This superhero humectant can hold up to 1000 times its weight in water, making it one of the most effective ingredients for "turning back the clock'' and help diminish the visible signs of skin aging.
We infuse this super hydrating base with high concentrations of proven anti-aging and skin-repairing ingredients for maximum benefit. Some of our key ingredients include Matrixyl® 3000, Vitamin C (L-Ascorbic Acid), Vitamin B5,  Coenzyme Q10 and Matrixyl® Synthe'6™️.