Pure Line
CLEAN SKINCARE MADE EASY
Pure, natural serums & oils for the perfect boost to your skincare routine.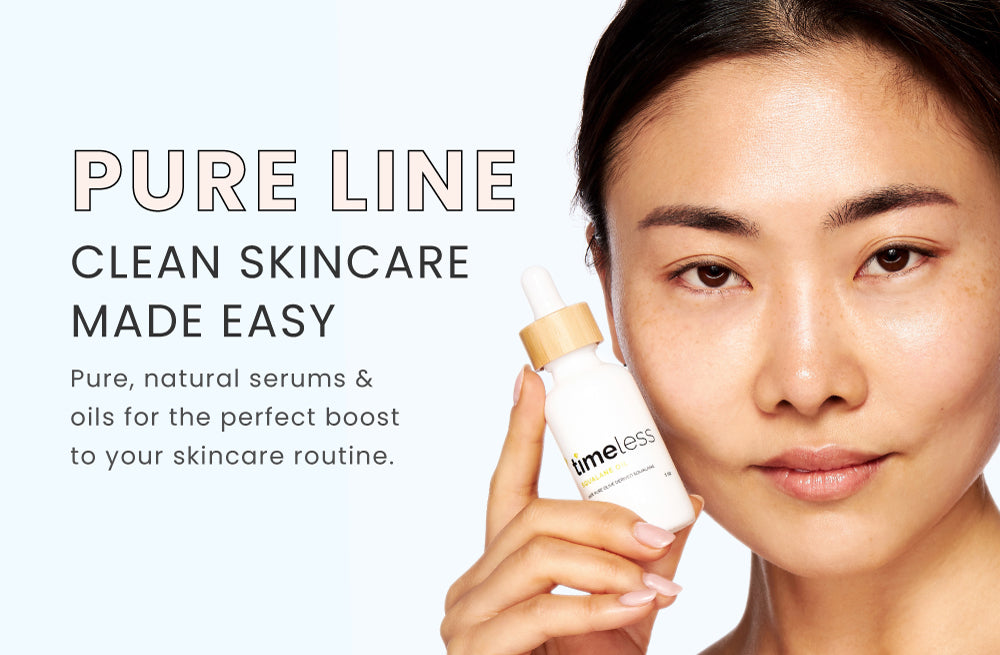 Our Pure Line is the perfect boost to your skincare routine. These individual ingredient products can be used alone or added to your favorite hair, face, or body creams and are ideal for those who have a more sensitive skin type. 
The natural and gentle Pure Line will give you the timeless skin you want safely, effectively, and affordably.
Next-Level Moisturizing Care
We at Timeless Skin Care can agree that sometimes "less is more" when it comes to our unique skin care needs. We've created our Pure Line of natural skin care products to give you effective skincare for moisturizing, smoothing wrinkles, healing tired skin, and soothing irritation without any of the harsh ingredients that could possibly exacerbate an existing skin type or condition.
Timeless Skin Care's Pure Line of Hyaluronic Acid, Argan Oil, and Squalane Oil, are natural, gentle oils and hydrating serums. Hyaluronic acid, used in our best-selling Hyaluronic Acid 100% Pure Serum, is one of the most powerful hydrating and moisturizing ingredients on the planet. While both Squalane Oil and Argan Oil are skin moisturizers, each have unique benefits. Ideal for oil-prone skin, Squalane Oil is lightweight, helping to lock in moisture with antibacterial properties.  Argan Oil is a nourishing and repairing oil packed with omega fatty acids for deeply moisturizing benefits.